At Wright Parkway Dental Center, our team sincerely cares about your overall health as our patients are our most important asset! We work closely with medical and dental specialists in our region, making sure you receive the care you deserve to reach maximum whole-body health. We realize that each of our patients has individual needs and concerns; we also realize that our patients have a choice, so we want to aid you in making the best decisions regarding your health.
Dr. Susan M. Welch and her team are dedicated to educating, motivating, and communicating with passion, our core belief that every patient deserves exceptional care. At Wright Parkway Dental Center, we focus on prevention and comprehensive care with the presentation and treatment of all your oral health care needs. Our patients experience their treatment in a relaxed atmosphere with state-of-the-art technology.
It is one of our top priorities to protect the well-being of our valued patients. For this reason, our office meets and surpasses all OSHA (Occupational Safety and Health Administration) and CDC (Center for Disease Control) standards.
Whether it is routine preventive care, a dental emergency, or comprehensive procedures, Dr. Welch and her team are committed to giving you a personal and compassionate experience with a gentle touch.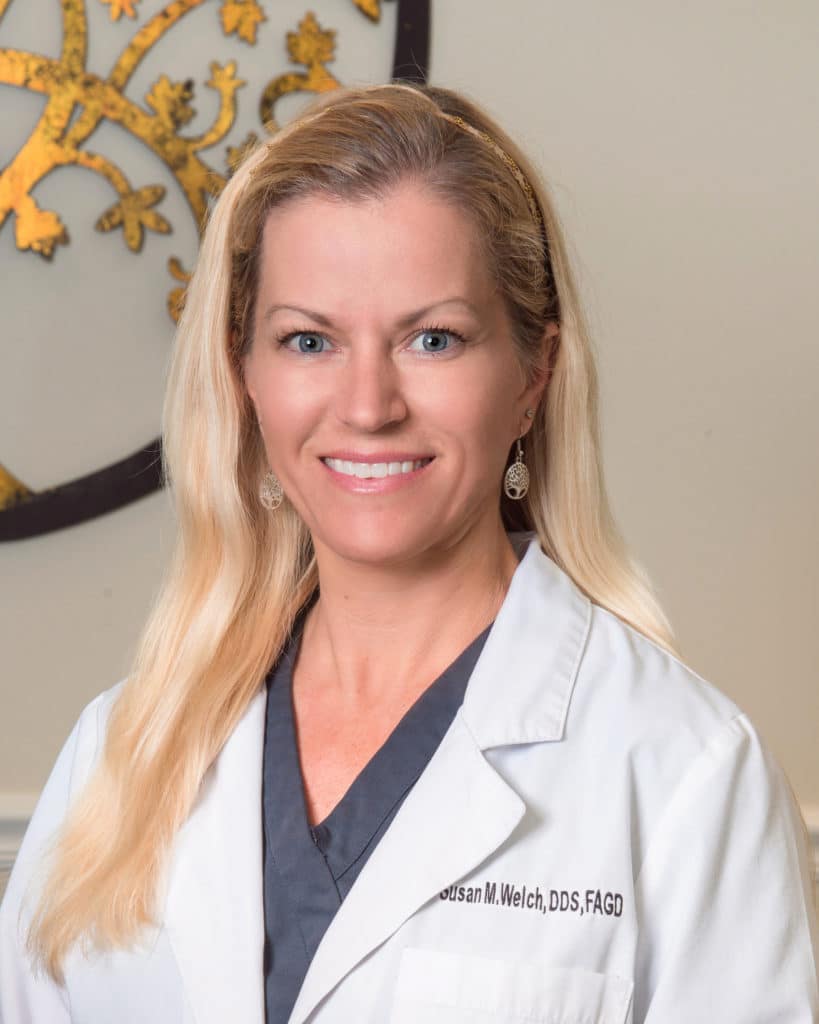 Dr. Welch has over 24 years of clinical experience and provides comprehensive diagnostic treatment with the latest in technology. Graduating Cum Laude from Ball State University in 1992, Dr. Welch continued her education at the University of Michigan School of Dentistry. Upon receiving her Doctorate of Dental Surgery, she entered the United States Air Force where she completed an Advanced General Dentistry program. While serving, Dr. Welch was awarded the 1999 Junior Dental Officer of the Year award. After almost 7 years, she separated from the military, and became a civilian practitioner in 2003 and then, a business owner in 2004.
In 2010, Dr. Welch achieved Fellowship status with the Academy of General Dentistry for her continuing education studies. She focuses her continuing education on Temporal Mandibular Joint (TMJ) Disorders, as well as snoring and Obstructive Sleep Apnea (OSA) Appliance Therapy. After extensive training and testing, she also earned Diplomate status with the American Board of Craniofacial Pain in July 2013 and Diplomate status with the American Board of Craniofacial Pain and Dental Sleep Medicine in July 2014. Recently, in August 2019, she earned her Diplomate status with the American Board of Dental Sleep Medicine.
Dr Welch and her 3 children are members at St. Mary Catholic Church. Her children are middle-schoolers at Meigs Middle School, where Dr. Welch helps coach the girls' volleyball program, with her daughter Shelby (who also plays softball and flag football). her twin boys (Travis and Jackson) are active in football and running sports.  Dr. Welch is a perpetual learner, seeking answers to questions and bringing that breadth of knowledge back to her practice. She welcomes educational dialogue with her forward-thinking patients. Dr. Welch also enjoys her 3 cats, walking her black lab, exercising at home or the gym, and spending time with friends and family.
Our Staff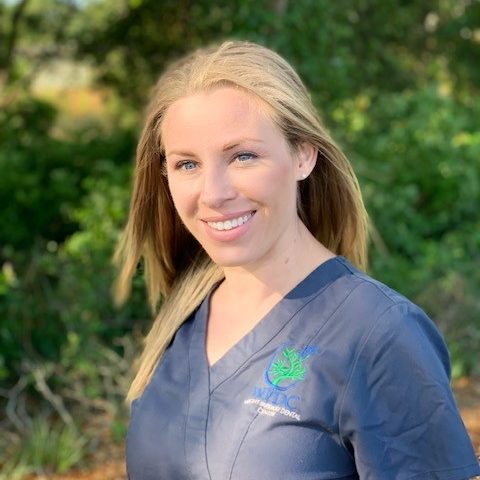 Amber has worked with Dr. Welch for the last 16 years. She has four boys ages 17, 11, 4, and 3. In her free time Amber enjoys spending her time at the beach and local rivers with her family. You will see her in both the front and back office to assist you. She will help with scheduling your appointments and answering your questions while you are in the office or on the phone. She also assists the doctor clinically and helps treat our patients with sleep apnea and TMD.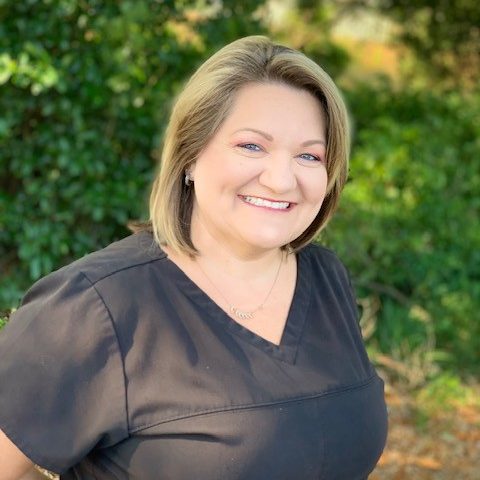 Crissy is a native of the local area and has been in the dental field for 18 years. She achieved her Florida licensing as Certified Registered Dental Hygienist from Pensacola State College with accomplishments including a certification for dental assisting. She has been practicing dental hygiene for 13 years and has become a wonderful asset to our practice